SHIPPING ALERT:
Our shipping department will be closed Friday December 8 through Thursday December 14. Orders placed during this time will ship Friday December 15. As a thank you for your patience, enjoy 15% off your order with code: CHEER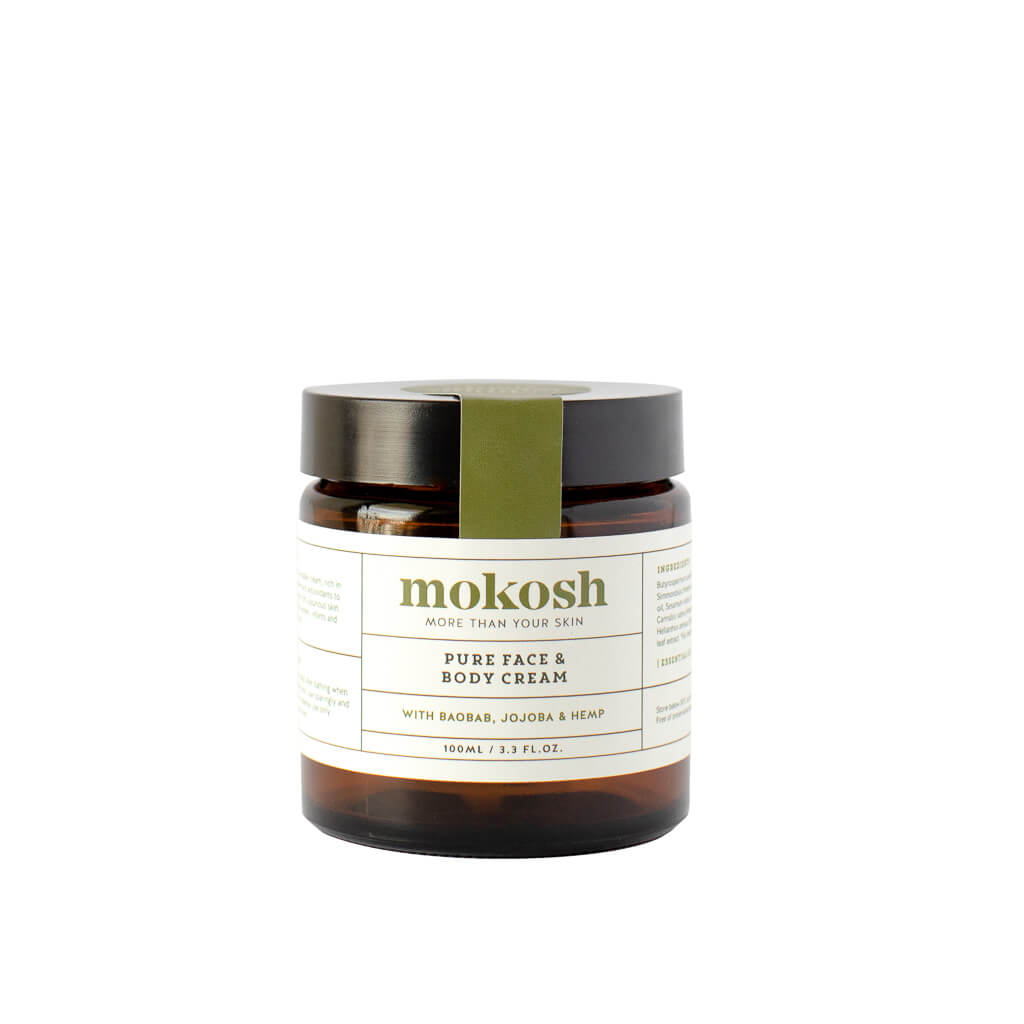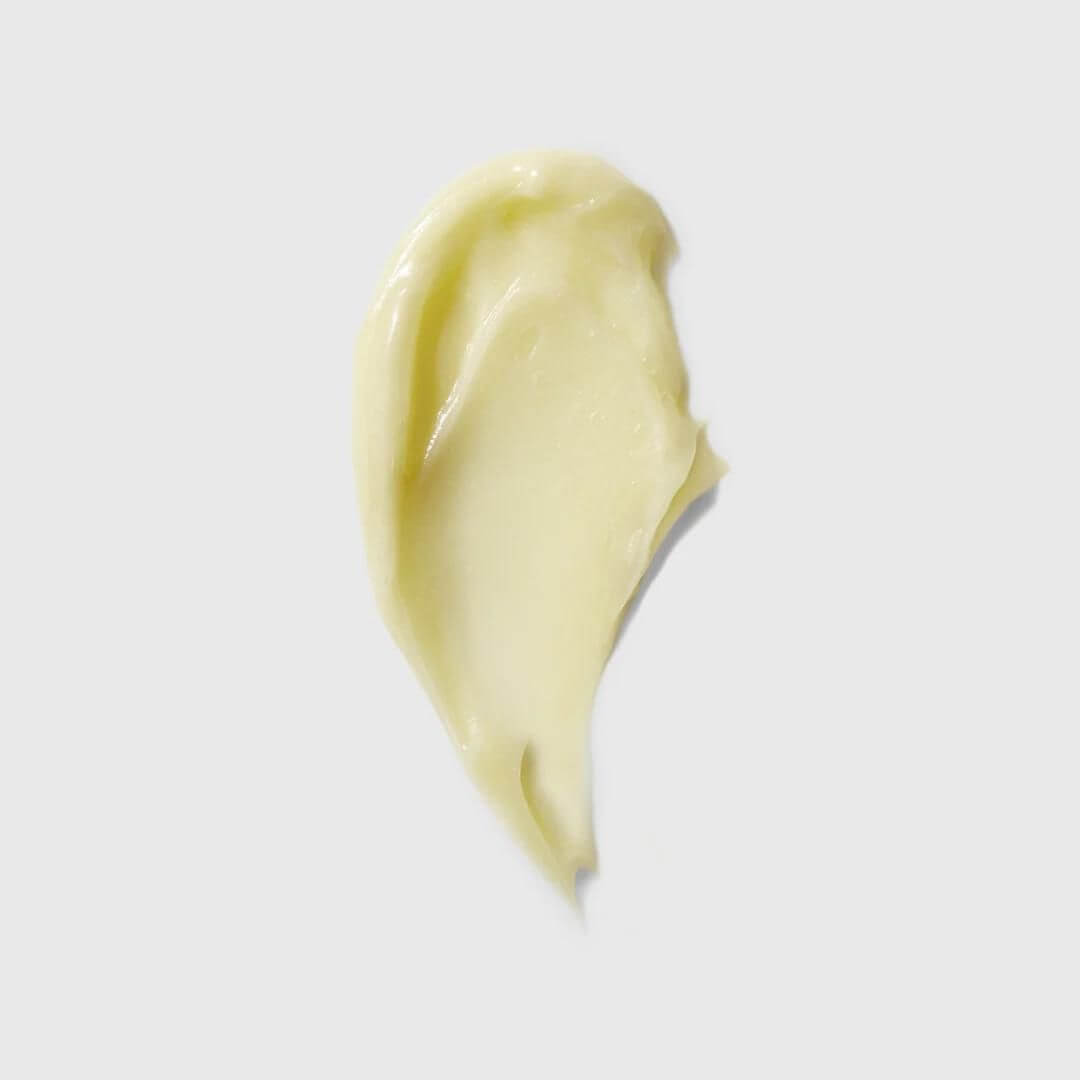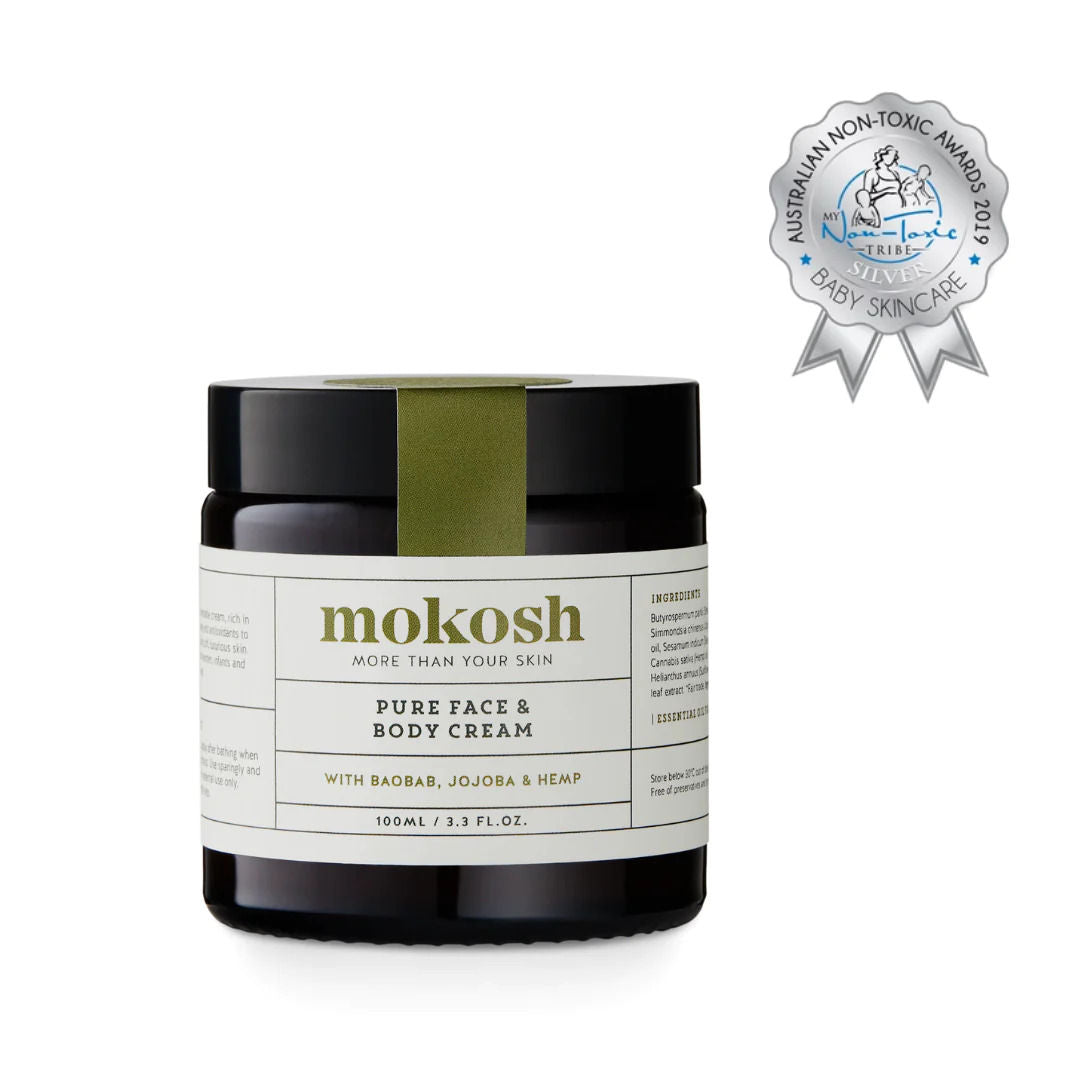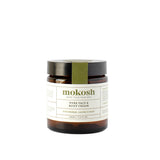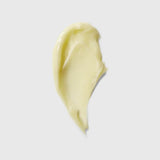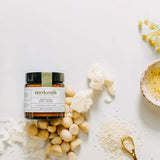 Pure Organic Face & Body Cream
Soothing moisturizer for sensitive skin
Description

Organic Face Cream for Sensitive Skin

If you struggle with sensitivity in addition to dryness, this organic face cream is nothing short of magic. Mokosh Pure Face & Body Cream is a gentle yet effective moisturizer for dry and sensitive skin. Free from common irritants, this organic face moisturizer leaves sensitive skin hydrated, soft, and comforted.

The rejuvenating blend of unrefined, fair trade, organic shea butter and calming oils helps restore and maintain your skin barrier —your first line of defense against irritation. Rich in antioxidants and omega 6 fatty acids, Pure Face Cream moisturizes and comforts sensitive skin without causing irritation.

Ultra-gentle formula—Crafted from 100% certified organic botanicals. Pure Face Cream is free from common irritants, such as fragrances, dyes, and harsh chemicals. It's also essential oil free, making it especially ideal for those with extremely sensitive skin.
Soothing and Calming—Organic botanicals, including Camellia, Baobab oil, and Sesame seed oil, moisturize and soothe skin leading to a healthier, more radiant complexion.
Light, fine texture and simple, clean formulation make it suitable for use on face and body.
No added fragrance: There are no added fragrances. The cream carries a light, natural aroma derived from the unrefined plant oils and butters it contains.
Skin type: Suitable for normal, dry and sensitive skin types, including babies and children. It's also safe for use during pregnancy as a preventative for stretch marks and dry skin.
SIZE: 3.3 fl.oz. / 100ml
INGREDIENTS

Butyrospermum parkii (Shea) butter⁺, Camellia oleifera seed oil, Simmondsia chinensis (Jojoba) oil, Adansonia digitata (Baobab) oil, Sesamum indicum (Sesame) seed oil, Macadamia ternifolia oil, Cannabis sativa (Hemp) seed oil, Cocos nucifera (Coconut) oil⁺, Helianthus annuus (Sunflower) and Rosmarinus officinalis (Rosemary) leaf extract.

Ingredients 100% certified organic. ⁺Fair trade. Vegan. Palm oil free.
HOW TO USE

Apply to clean, lightly moist skin and and massage well. For external use only. Avoid contact with eyes.

Please use a little bit - this is highly concentrated- you need a pea size at most.

ABOUT THIS BRAND

Pure concentrated nutrition for your skin. Founded on the belief that good skin is simple, Dr Marion O'Leary thoughtfully blends modern science and ancient Ayurvedic traditions to bring out the very best in your skin. The unique concentrated formulas are handcrafted using pure ethically sourced organic ingredients. In addition to being free of water, preservatives, fillers and synthetic fragrances, Mokosh Skincare is also palm oil free and boxes and glassware are recyclable.
---
Free shipping on orders $50+
Ingredient preference:Essential Oil Free, Vegan, and Certified Organic
Packaging: Sustainable Packaging Brand
Pure Organic Face & Body Cream
Great for sensitive skin
After starting a new prescription I found my skin became super dry and sensitive and this is the only product gentle but hydrating enough for it! It's a super easy application and the whipped consistency makes it easy to spread, as well as helping the product to sink into the skin really nicely. Great for anyone with dry skin!
A great product
I've been using this Product as my night cream for the past week. A little really goes a long way with this cream, so I've been using something like a pencil eraser size amount for my entire fave. It had a very airy whipped consistency.
A pure glow!
This cream hydrates my skin perfectly while adding a glow.
Mokosh Skincare
I really love this face cream! It's very gentle on my super sensitive skin. My skin soaks it up and zero irritation. Would purchase again!