SHIPPING ALERT:
Our shipping department will be closed Friday December 8 through Thursday December 14. Orders placed during this time will ship Friday December 15. As a thank you for your patience, enjoy 15% off your order with code: CHEER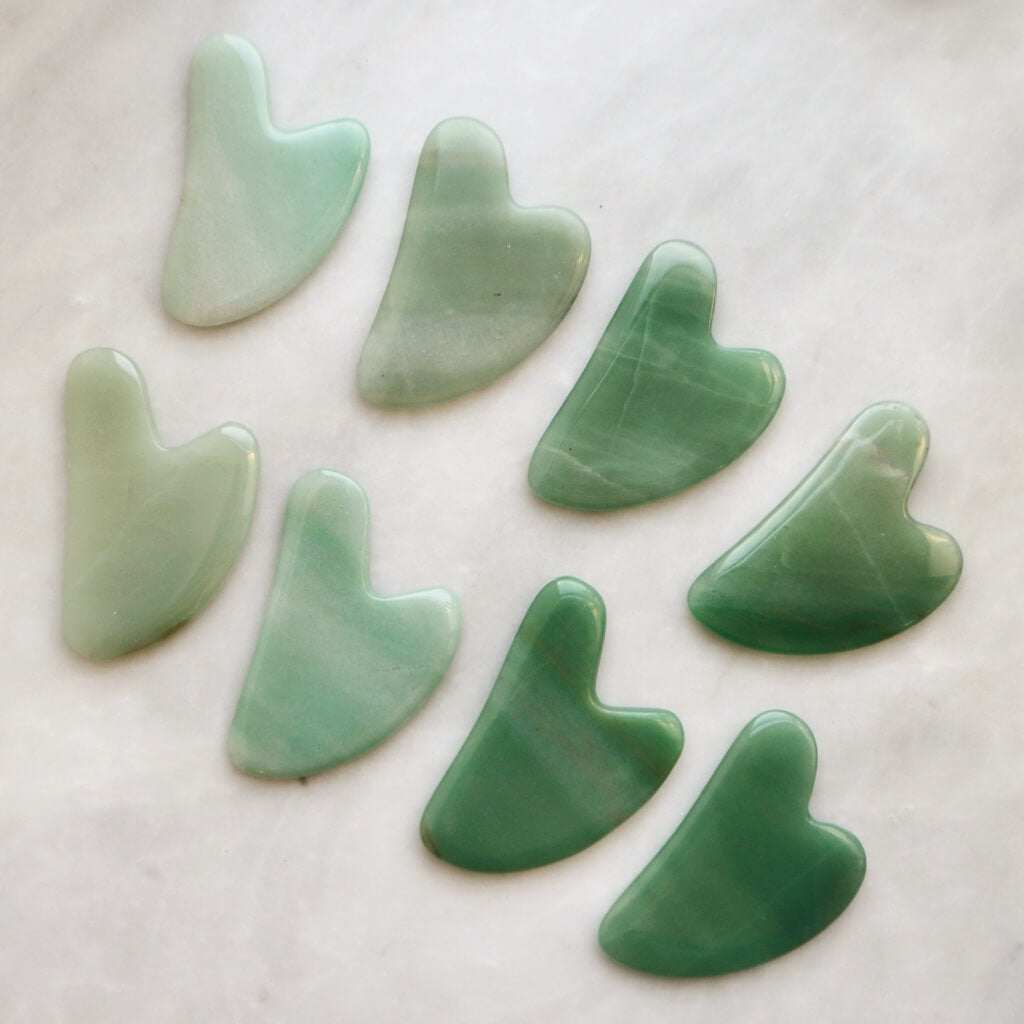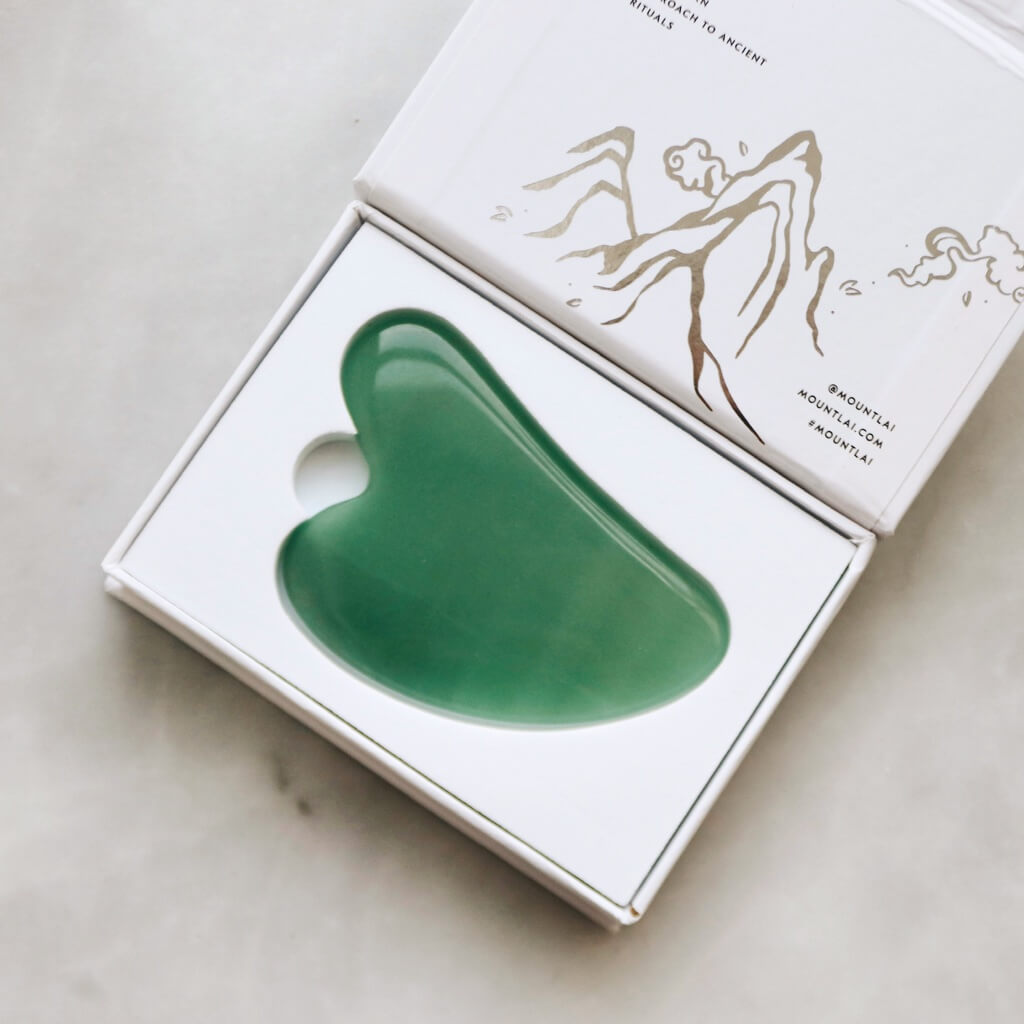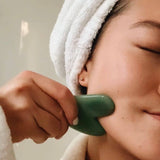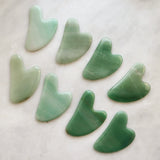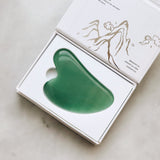 Jade Gua Sha Facial Lifting Tool
Description

Jade Gua Sha Stone to ease puffiness and boost radiance

Wake up your complexion with Mount Lai's Jade Gua Sha Facial Lifting Tool. Gua sha facial massage is a calming and relaxing ritual that helps improve circulation and reduce puffiness. Mount Lai's jade gua sha tool supports lymphatic drainage, eases tension and puffiness, and boosts radiance. Mount Lai's heart shaped jade gua sha stone is perfect for contouring your jawline, cheeks, forehead and under-eye area.

Jade gua sha benefits:

Promotes lymphatic drainage
Reduces puffiness and fluid buildup
Relieves facial and jaw tension
Aids in circulation to give skin a glow
Firms and lifts the face over time

Jade is known as the Stone of Eternal Youth. Using jade stone is believed to attract tranquility and good luck while expelling negative energy. Because jade is naturally cooling and known as the Stone of Eternal Youth, it is perfect for anyone who is looking for balanced skin and a youthful glow.

Due to natural variations in stone, every gua sha tool is unique in pattern and color. Mount Lai stones + crystals are authentic and natural. Mount Lai does not artificially dye or treat the stones to let their true beauty shine through.

The above statements have not been evaluated by the Food and Drug Administration. This item is not intended to diagnose, treat, cure, or prevent any disease.
INGREDIENTS
HOW TO USE

How to use your gua sha stone:

Step 1. Start with a clean face and prep skin with a facial oil or serum to enhance the glide of the gua sha tool and nourish the skin.

Step 2. Keep the tool flat against the face and begin with the forehead. Scrape in an upwards motion from the eyebrows to the hairline.

Step 3. Move to the cheeks and scrape in an outwards motion starting from the crease of the nose until the ear.

Step 4. Move to the jawline and use the end of the gua sha tool with the two curves. Start from the chin and scrape until the ear. Gently massage the gua sha tool into the ear to release tension.

Step 5. For the under-eye area, very gently scrape the gua sha from the inner corner of the eye outwards to the temple. Because the area is so sensitive, it is important to only apply light pressure.
---
Free shipping on orders $50+
Jade Gua Sha Facial Lifting Tool