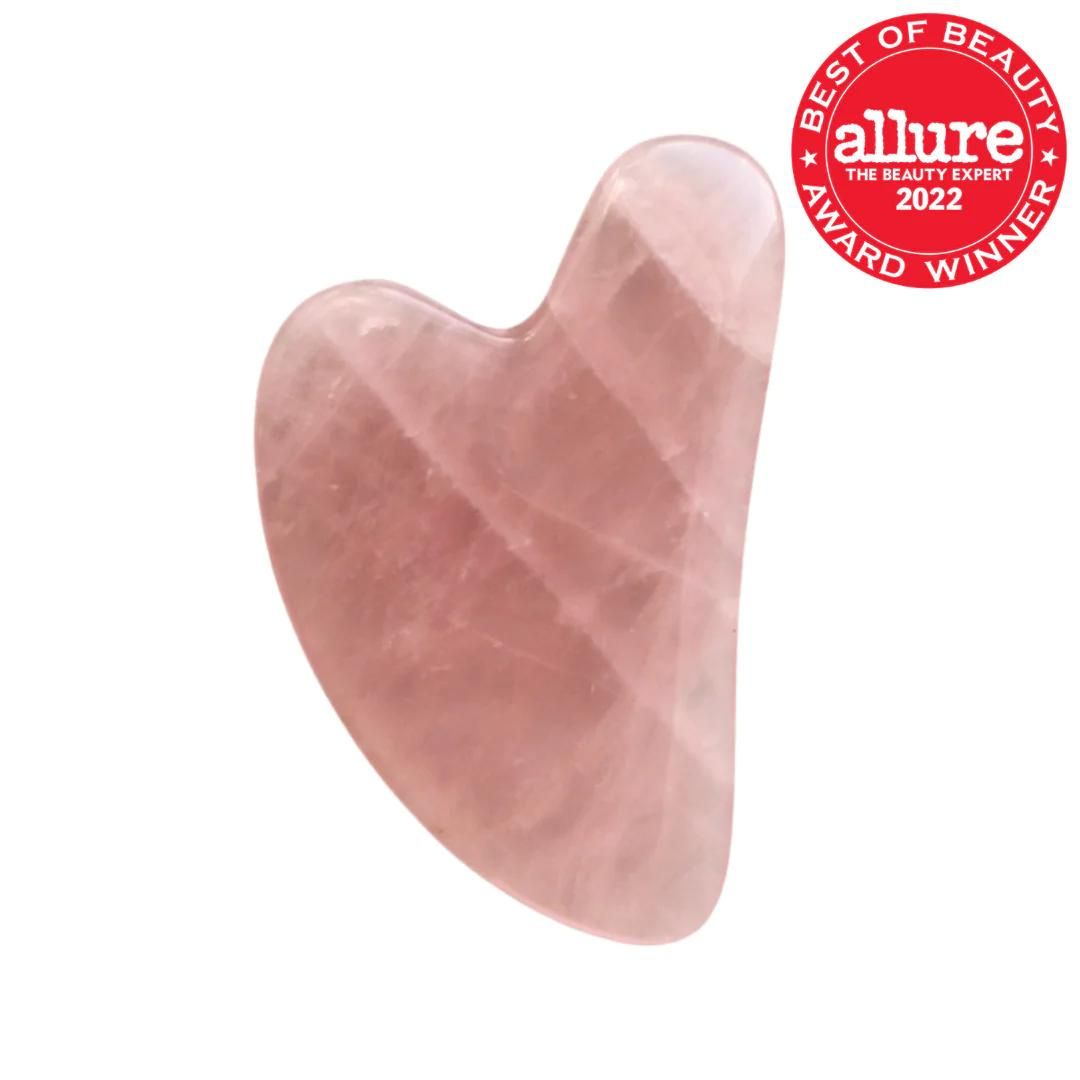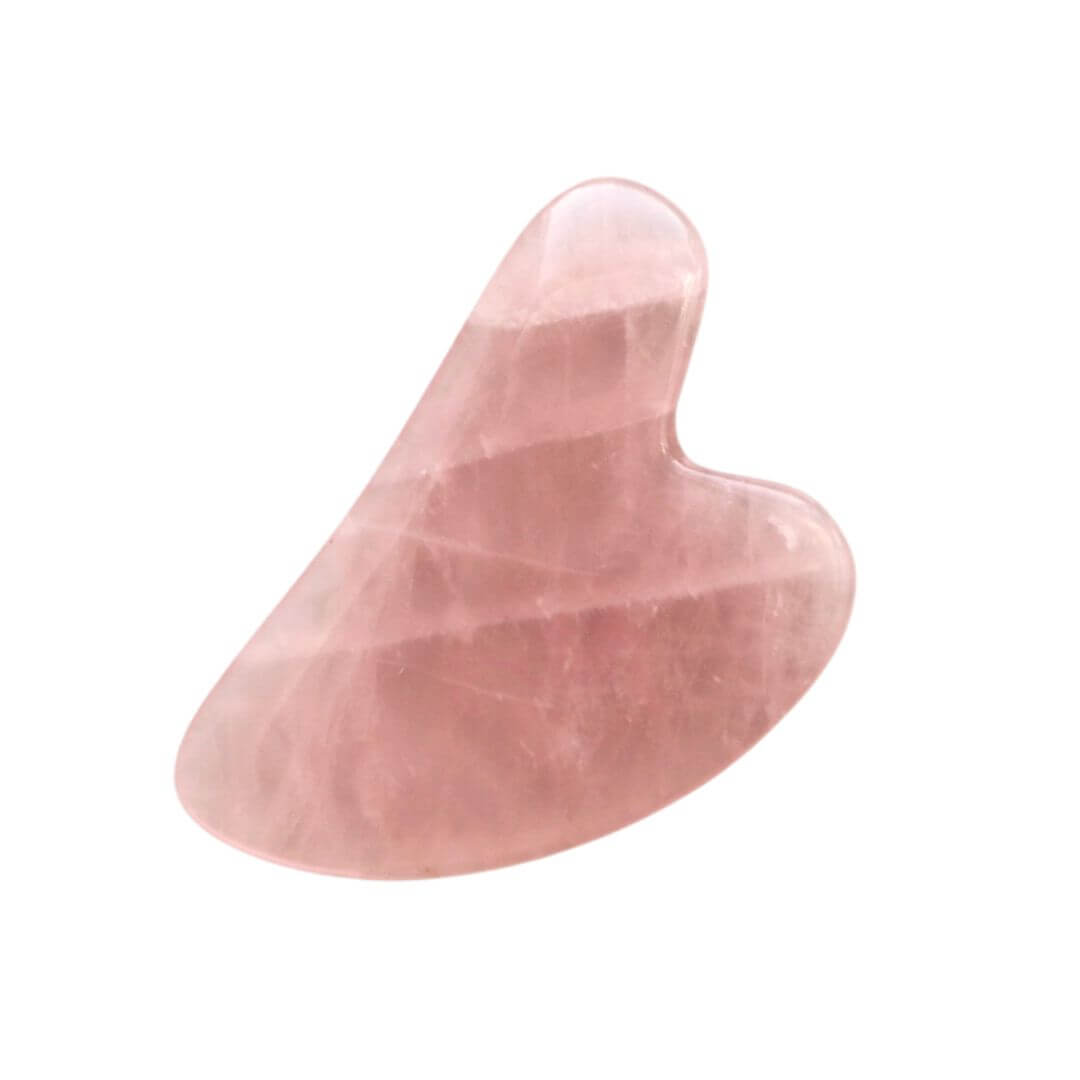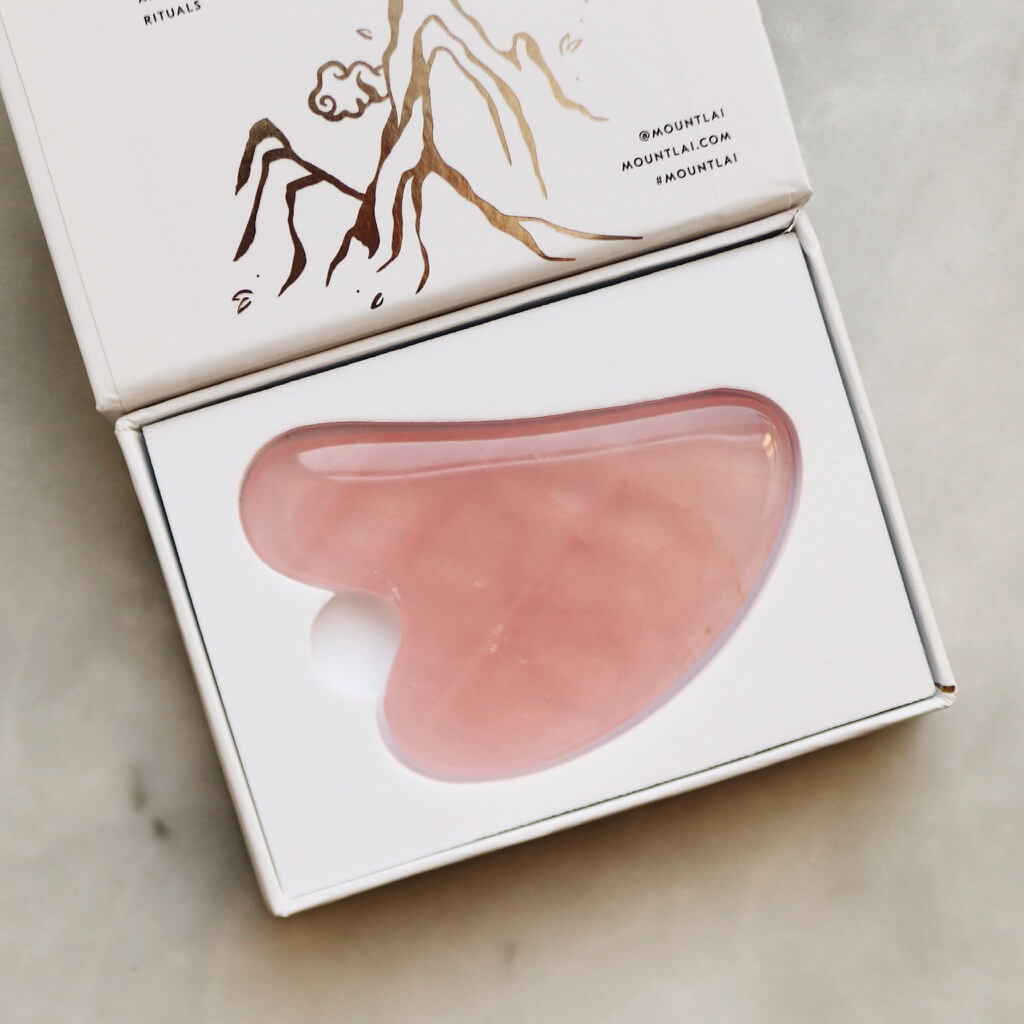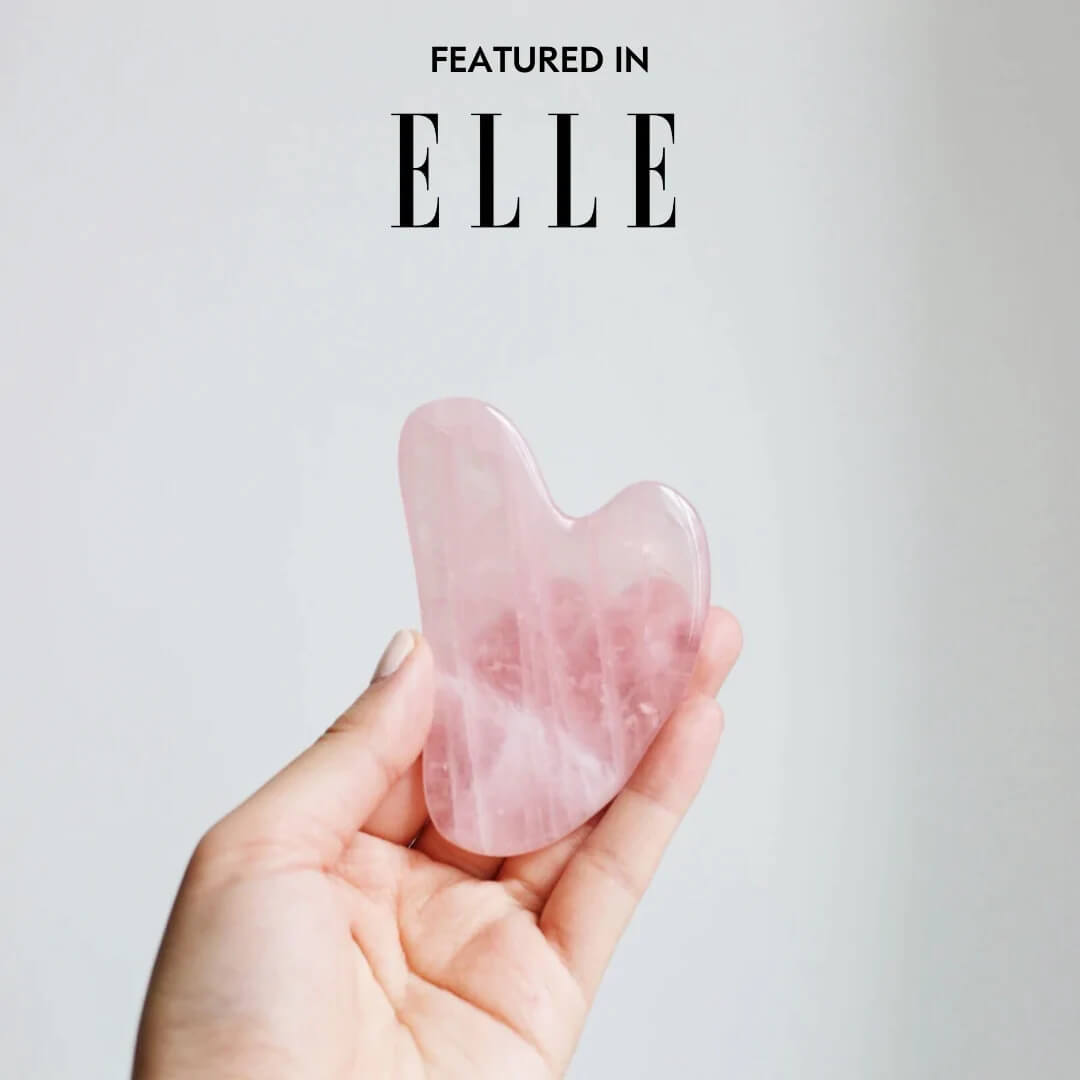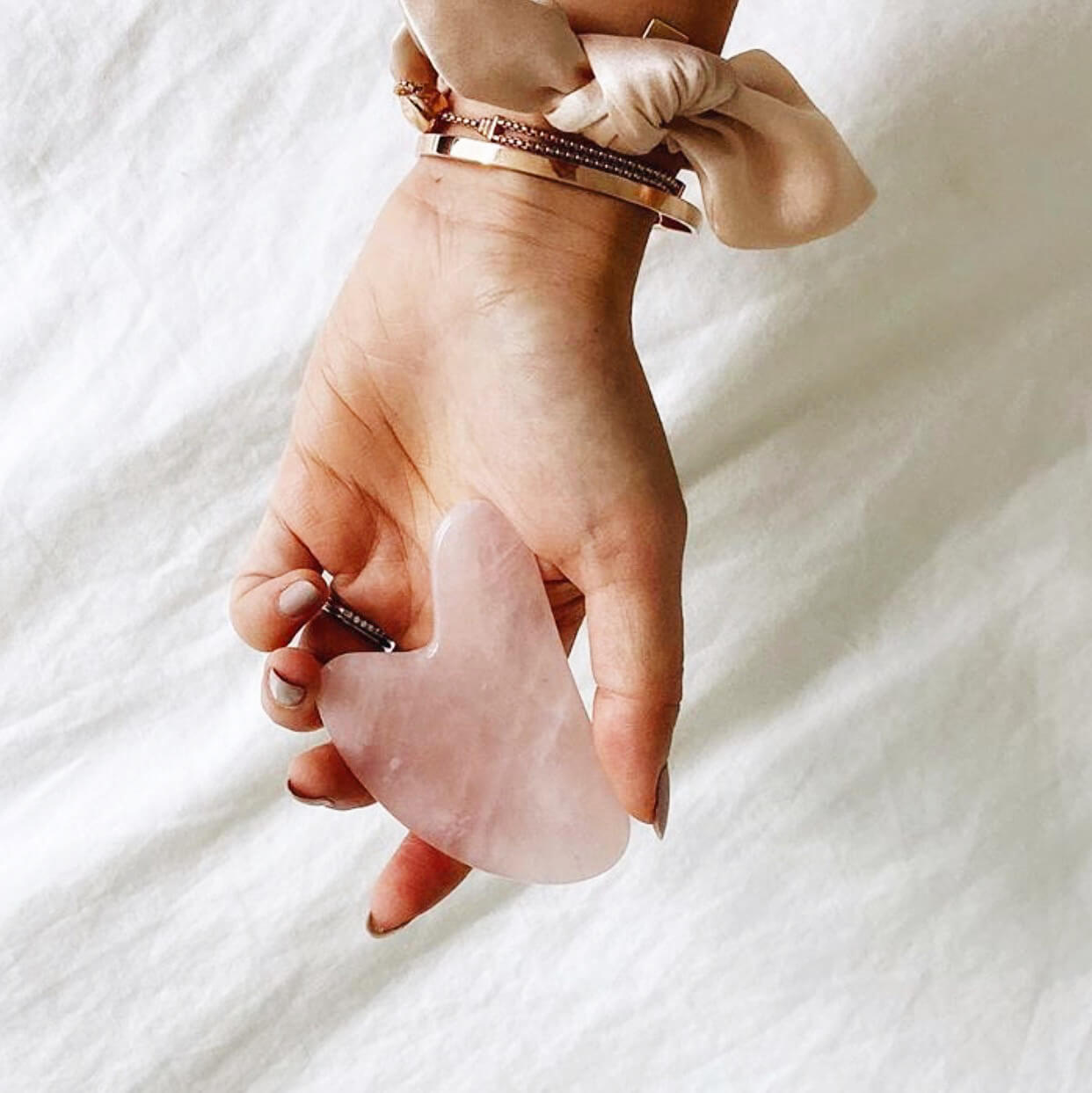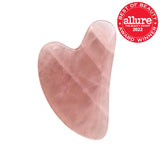 Rose Quartz Gua Sha Facial Lifting Tool
Description

Rose quartz Gua Sha Stone for De-Puffing and Defining Your Face

Mount Lai's Rose Quartz Gua Sha Facial Lifting Tool is specifically designed to massage along the natural contours of your face. Gua sha facial massage is a soothing ritual that helps improve circulation and reduce puffiness. This heart shaped rose quartz gua sha stone is easy to hold and makes it easy to target large and small facial areas.

Press your gua sha stone gently along the skin to release facial and muscular tension. Use over moisturizer, oil or cream so it moves smoothly along your jawline. With regular use, a gua sha facial massage may temporarily help lift and sculpt cheekbones for more definition.

Rose quartz Gua sha benefits:

Relieves facial and jaw tension helping relax the muscles that contribute to wrinkles.
Increased circulation promotes a brighter more radiant complexion.
Firms and lifts the look of your face over time

Rose quartz is known as the stone of love. Believed to help soothe, purify and bring a deep inner feeling of healing and peace to the heart and mind. In crystal healing, rose-quartz represents the heart and throat chakra. Rose quartz encourages self-love, acceptance and reflection.

Due to natural variations in stone, every gua sha tool is unique in pattern and color. Mount Lai stones + crystals are authentic and natural. Mount Lai does not artificially dye or treat the stones to let their true beauty shine through.
INGREDIENTS
HOW TO USE

How to use your gua sha stone:

Step 1. Start with a clean face and prep skin with a facial oil or serum to enhance the glide of the gua sha tool and nourish the skin.

Step 2. Keep the tool flat against the face and begin with the forehead. Scrape in an upwards motion from the eyebrows to the hairline.

Step 3. Move to the cheeks and scrape in an outwards motion starting from the crease of the nose until the ear.

Step 4. Move to the jawline and use the end of the gua sha tool with the two curves. Start from the chin and scrape until the ear. Gently massage the gua sha tool into the ear to release tension.

Step 5. For the under-eye area, very gently scrape the gua sha from the inner corner of the eye outwards to the temple. Because the area is so sensitive, it is important to only apply light pressure.
---
Free shipping on orders $50+
Rose Quartz Gua Sha Facial Lifting Tool