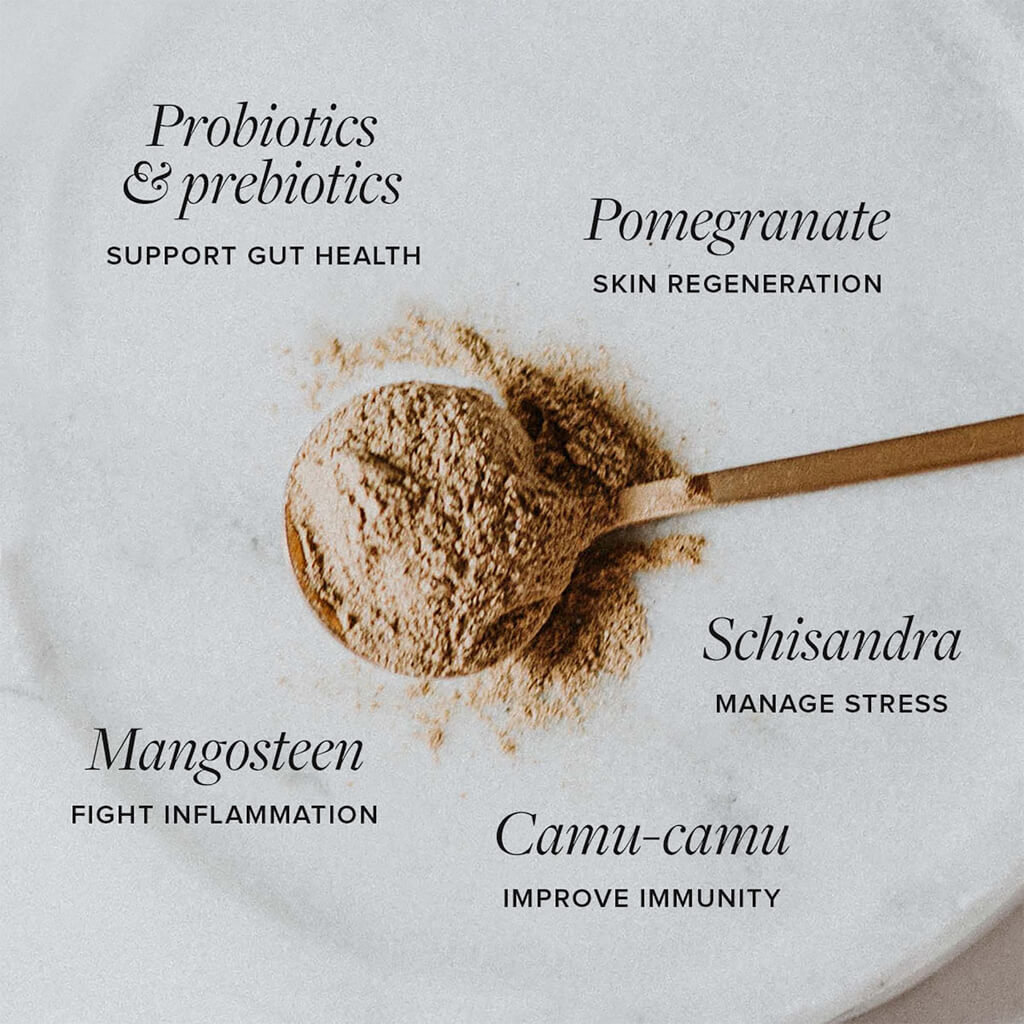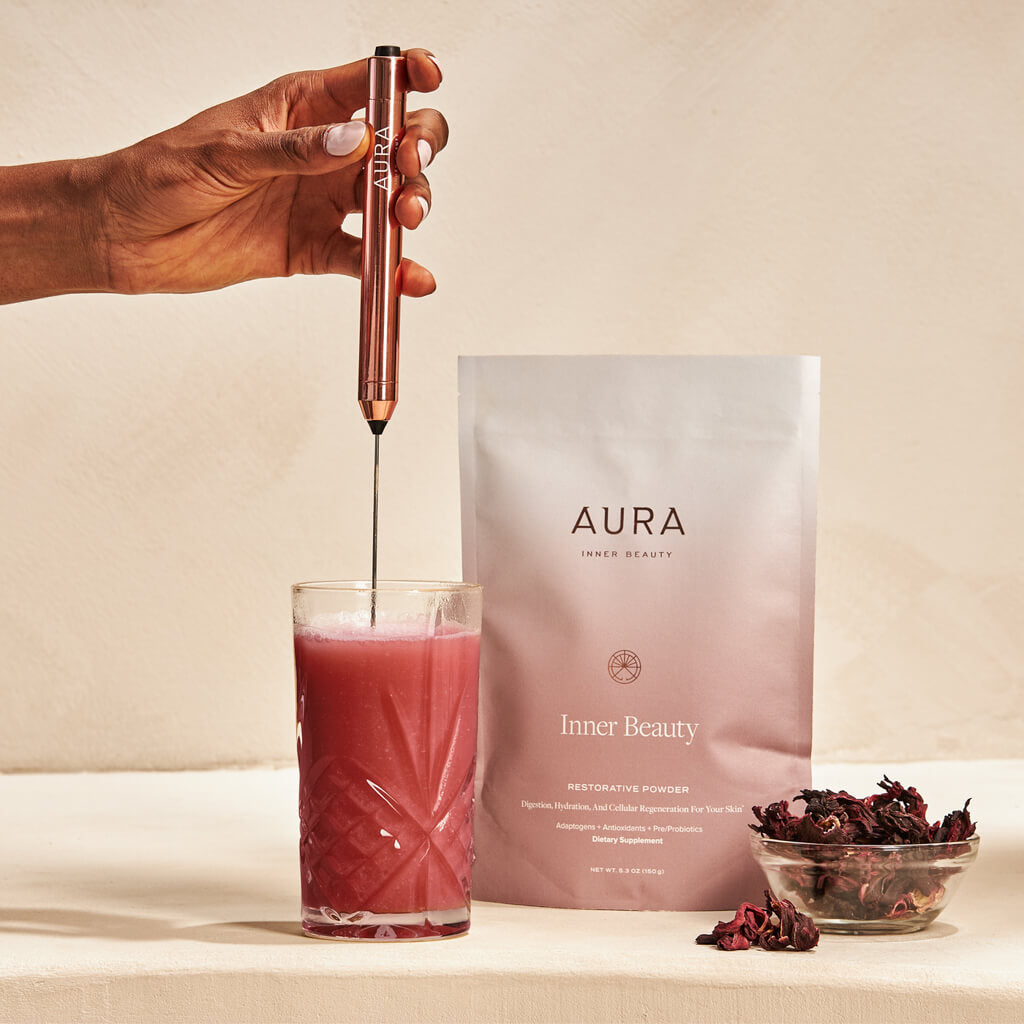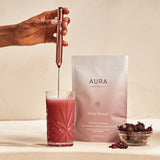 Aphina Inner Beauty Restorative Powder
Description

Promotes balanced, healthy, glowing skin from the inside out.

Expiry 08/2025- previously Aura Inner Beauty

Everyday stressors like coffee, alcohol, sweets, and stress can disturb your gut flora, resulting in skin problems. Aura Inner Beauty provides a unique and potent combination of antioxidant-rich super berries with the gut health benefits from pre/probiotics in a daily dose. The adaptogenic properties of the schisandra berry keep skin appearing youthful while also maintaining hormonal balance. 

Promotes clear, balanced, and healthy skin with an all-natural plant-based whole food supplement.

Pre/probiotic mixes contain a variety of beneficial bacteria strains to assist digestive and skin health.

Organic camu camu, which is high in vitamin C, promotes collagen formation.

Consists of 75% organic ingredients. There are no artificial flavors, colors, or preservatives in this product.

Vegan. Gluten Free. Non-GMO

Naturally flavored with pomegranate.

150G | 30 DAY SUPPLY

Made in Canada

 

*These statements have not been evaluated by the Food and Drug Administration. This product is not intended to diagnose, treat, cure, or prevent any disease. If you are pregnant, nursing, taking any medication or have a medical condition, please consult your healthcare professional before use. Keep out of reach of children.
Ingredients

Made with 75% Organic Ingredients.

Organic Camu-camu (Myrciaria dubia, fruit), Organic Rosehip (Rosa canina, fruit), Organic Pomegranate (Punica granatum, fruit) 20:1 extract, Organic Inulin (chicory root), Organic Inulin (agave), Schisandra Berry (Schisandra chinensis, fruit) 4:1 extract, Organic Mangosteen (Garcinia mangostana, fruit), Watermelon (Citrullus lanatus var. lanatus, seed), Slippery Elm (Ulmus rubra, bark), Organic Dulse (Palmaria palmata, whole), Organic Beet (Beta vulgaris, root), Organic Ginger (Zingier officinale, rhizome) 4:1 extract, AuraFlora™ Probiotic Blend 7.5 billion CFU (Bifidobacterium Breve, Lactobacillus Rhamnosus, Saccharomyces Boulardii, (LactoSpore® (Bacillus Coagulans)), Natural Pomegranate Flavour, Organic Lemon Juice Powder, Organic Stevia Leaf Extract, Organic Ceylon Cinnamon.
How to use

Adults 18+. For daily use mix 1 teaspoon of AURA Inner Beauty with a cold beverage of choice. Probiotics do not survive heat temperatures over room temperature.

If you are experiencing skin inflammation take up to 2 teaspoons daily to combat flare-ups.
Free shipping on orders $50+
Ingredient preference: Natural & Organic Ingredients
Packaging type: Sustainable Packaging Brand
Aphina Inner Beauty Restorative Powder
FAQ

Frequently asked questions