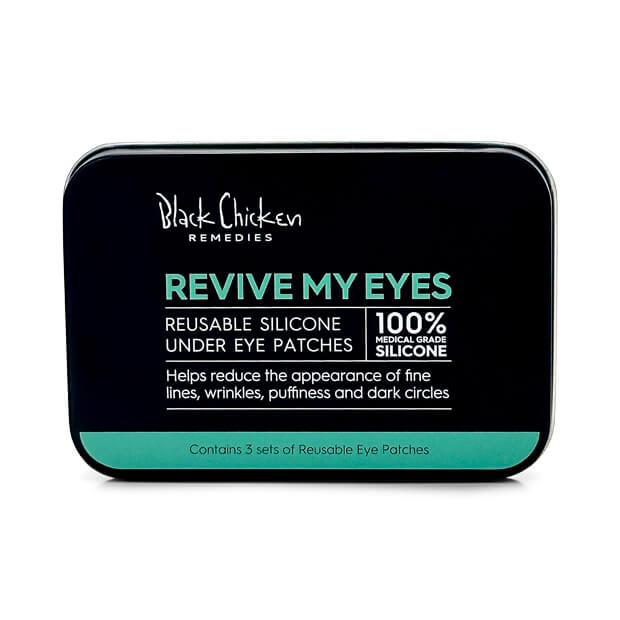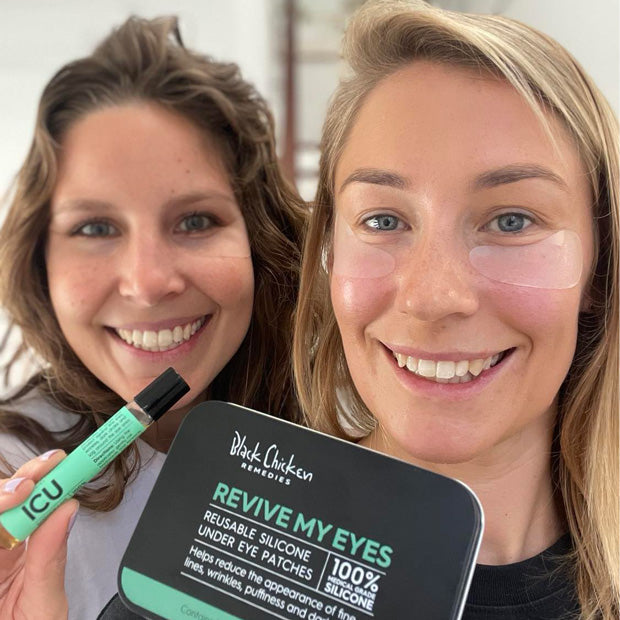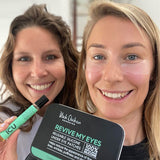 Reusable Silicone Under Eye Mask
Description

Reusable Under-Eye Patches to revitalize delicate skin around your eyes

Say goodbye to wasteful single-use eye masks! These reusable under-eye patches are the perfect solution to elevate your eye care routine. They adhere comfortably to skin, sealing in the active ingredients, significantly enhance the effectiveness of your favorite eye products. The soothing coolness of the silicone helps reduce puffiness and dark circles.

Crafted from soft, flexible 100% Medical Grade Silicone, these patches are hypoallergenic and safe for even the most sensitive eyes. For optimal results, pair these under-eye patches with an eye serum specifically designed to target your concerns, be it under-eye wrinkles or dark circles.

Key features:

Reusable Eye Patches help seal in ingredients and boost hydration after you apply eye cream or serums
Gently Lifts and Smoothes: The slightly tacky texture of the patches allows for gentle lifting and smoothing of the skin, helping to minimize the appearance of fine lines and wrinkles.
Hypoallergenic and Gentle: Made with non-irritating 100% Medical Grade Silicone. Safe for sensitive eyes.
Washable and reusable. - These silicone under eye patches are easily washable and can be reused time and again. Simply rinse with soap and water after each use.
Convenient Storage: Each set includes 3 pairs of reusable patches, neatly stored in a handy tin.
INGREDIENTS

The patches are made from 100% Medical Grade Silicone, which is hypoallergenic and non-irritating for sensitive skin.
HOW TO USE

Step 1. Cleanse your face and under-eye area thoroughly.

Step 2. Apply your favourite eye serum or cream, such as our ICU - Intensive Care Eye Serum, to the under-eye area.

Step 3. Peel the patches from the protective film and apply them to the under-eye area, smoothing out any wrinkles or air pockets.

Step 4. Leave the patches on for 1-2 hours, or as recommended by your serum or cream instructions.After use, gently massage in any remaining serum or cream into the skin.

Step 5. Rinse the patches with warm water and mild soap, then pat them dry with a clean towel.

TIP: Store the patches in the provided storage tin, making sure they are completely dry before sealing the lid. It's important to clean and store your patches properly to ensure their longevity and effectiveness.

With regular use and proper care, your Revive My Eyes reusable silicone under eye patches will last for months, providing you with a cost-effective and sustainable option for under-eye care.
---
Free shipping on orders $50+
Reusable Silicone Under Eye Mask