SHIPPING ALERT:
Orders place Thursday December 7 will ship today. Our shipping department will be closed Friday December 8 through Thursday December 14. Orders placed during this time will ship Friday December 15. As a thank you for your patience, enjoy 15% off your order with code: CHEER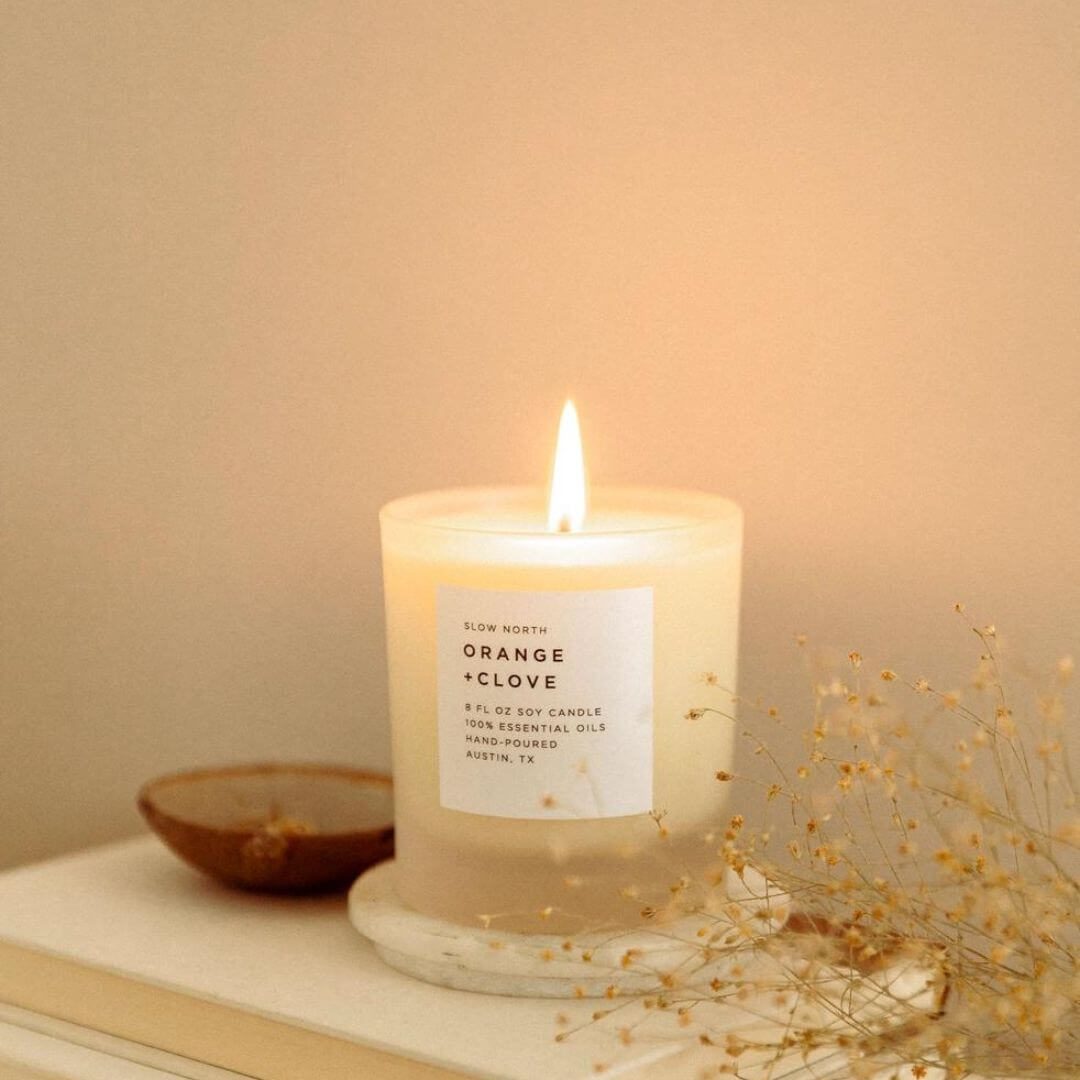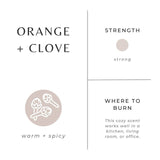 Orange + Clove Soy Candle
Description

Non-toxic Orange and Clove scented soy candles for a clean burn

Cozy up with the Slow North Orange + Clove scented soy candle. The warm and uplifting aroma of orange, clove, and cinnamon essential oils creates a soothing atmosphere – perfect for cozying up with friends and family.

Scented soy candles: Slow North candles are made from pure essential oils and soy wax, a renewable and biodegradable resource.
Eco-friendly cotton wicks primed with vegetable-based wax.
Hand-poured into American-made frosted glass tumblers in Austin Texas
Vegan and Free from Artificial Dyes: These vegan soy candles are free from artificial dyes or harmful ingredients.
Burn Time: Approximately 30 hours
Strong Scent Throw
Volume: 8 oz
INGREDIENTS

All-Botanical Ingredients: Orange Essential Oil, Clove Essential Oil, Cinnamon Essential Oil, and Soy Wax
HOW TO USE

1. Initial Burn— Your first burn is the most important. Let the melt pool form across the entire candle surface before extinguishing it. This prevents your candle from tunneling.p>

2. Only burn your candle for a maximum of 3-4 hours at a time to extend the life of your candle.

3. Avoid burning your candle in drafty areas.
---
Free shipping on orders $50+
Orange + Clove Soy Candle